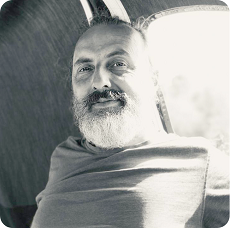 Nikita Pankevich
HD Analyst, BG5 Consultant and Engineer
Publisher of the Human Design Transit Diary Pro-Liner HD
Type: Manifesting Generator                         
Profil: 1 / 3
Contact:
Brittany, France
Tel. Whatsapp, +33 7 80 26 64 30​
Language: English, French and Russian
E-Mail:
info@prolinerhd.com


BG5 Analyst:
Career and Business Consultant

I never stop investigating and trying out in order to get closer to the core of truth. Human Design System is a perfectly fitting tool to discover one's Self and purify the being from all the foreign conditioning. This purification leads to a brighter life, free from regrets and guilt, from all the things that pull back and do not let us live out our own unique path.
My approach in consulting is based on an ordinary language. If I can explain things without impressive formulas and threatening esoteric terms then the vision is clear and the path is free to go.
Father of three grown-ups, expert in media, arts, publishing and design, having rich life experience—all this serves to the core understanding of what's life is. Though, this process has no end obviously. I love telling people about their design, my satisfaction comes from the discoveries we make with my clients together.