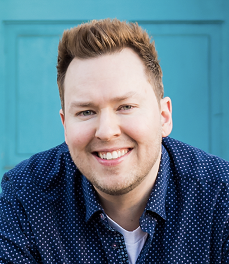 James Alexander
HDS Analyst and BG5 Consultant 

BG5 consultant:
BG5 Consultant and Engineer

HD analyst:
Personality Analysis

Rave Psychology Analysis

Primary Health System Analysis 

My Business Offers:
Career Profile Overview
General Business orientation, individual strengths
Alpha One Analysis™
Individual management qualities
Beta Two Analysis™
Business Partnership analysis
BG5 Business Analysis
Team Analysis (up to 6 members)
BG5 Engineering
Developing your individual management qualities
Building the best possible team
OC16 Basics
Team Analysis (from 6 members upwards)
My HDS offers:
I entered the Human Design experiment in 2014. Along my journey I have had the pleasure and good fortune to learn from many of Ra's students. Prior to completing my Analyst Certification with Human Design Austria, I was trained as a Living Your Design Guide by Mary Ann Winiger. I also completed the Transformation Course with Dharmen and Leela, where I was guided through experimentation and observation of each of the Four Transformations. And I have spent numerous hours of deep 1-1 work with Kumud Kabir.
With this range of experience, I offer a thorough understanding of the system from the surface to the substructure. I haven't just studied it, I've lived it and observed the mechanics in all areas of my life. When working with clients, at times my role is that of an analyst and at other times more as a coach — offering supportive conversations where we meet what's arising throughout the deconditioning process.
Awareness is primary in my approach. I'm not here to tell you to 'do' something differently, I'm here to point your seeing in the right direction — to show you how your design works when your mind is interfering, and how it works when you're allowing your body to operate correctly. Then I help you anchor in that seeing without becoming engulfed and blinded by external conditioning, or identification with your own thoughts, feelings, sensations, and energies. The watching is the experiment. What happens as a result of that watching is a realignment back to your nature. If something in you resonates with these words, please get in touch. I look forward to meeting other travelers on my fractal.