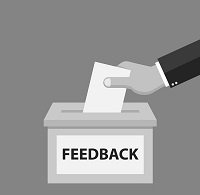 Making the decision to pursue advanced studies in Human Design meant for me that I needed to find the correct environment to do so. As I see it, what matters most is the teacher's approach to the teaching of the material and passing down of the knowledge. Ilse's Crosses course, as part of the Human Design Analyst program, embodied what I was looking for. Rather than a tedious reiteration of what one could find in reading the books, Ilse taught us how to approach a chart, how to approach a reading, how to become confident in connecting the seemingly disparate elements of a chart into a unified quantum — a human being. Ilse inspired us to study through practice, but most importantly, to trust our ability to be intuitive in reading the cross and the many ways it inhabits the complexity of each unique design. On a more personal note, I enjoyed Ilse's casual and relaxed style of teaching and conversing with her students, and look forward to continue studying with her.
ND
---
I would highly recommend the year-long Analyst Training course to anyone who wishes to go deep in Human Design. The course is well-organised and logically structured which allows us to solidify our knowledge and skills step-by-step. Choosing to study with Ilse, Martin and Susan is one of the best decisions I made in life. All three teachers, directly trained by Ra, are passionate, supportive and inspiring. They bring their wealth of practical experiences to each lesson. The way they explained this rather complex system is always crystal clear, engaging and easy to digest. I can see how myself progressed through this training. I'm deeply grateful for your time and patience. Many thanks for being great role models and for guiding us through this amazing journey. 
Karen Wu
---
ATL1 is a rich experience. Martin is a master teacher who took us through the hexagrams in an in depth way that felt visceral in the body. He brings clear examples to explain the way a person with specific the gates/channels may behave and suggestions on how to work with, rather than against the definition. His teaching broke down the hexagram into trigram enabling an understanding of the basic frequency of a group of of gates within a centre, giving a deeper sense of the foundations of centres. I appreciated the focus on health and well being within our bodies. If you are interested in learning the topic more in depth, I would highly recommend this course.
Michelle
---
Count me in on ATL 2 whenever it should start. This course with Martin was really something else! It really sets one free from the dogmatism and 'dumbing down' of the system as imposed by IHDS. The wealth of detail while painting the complete picture of a bodygraph given by Martin has connected so many dots i couldn't comprehend before, and really, there is not a sentence that is redundant and i believe i will be re-listening many many times over, its just the frequency of Martin's voice that is enlightening in itself..
Anyways, i am so glad that i 'found' you and your organization and truly believe that you are the 'real' keepers of this knowledge and I am sure i will be your 'loyal' student in the years to come.
Can't wait for the next course with you!
Alex
---
"Wow Ilse, the first lesson in Keynoting was a very interesting class! Again….! Your lessons bring so much structure and logic to my sometimes chaotic way of thinking. My note book of this last year's Analyst Training classes is my treasure….".
Barbara
---
Dear Ilse, as a little feedback for now, I just wanted to say (as I wasn't quick enough to respond in the class) that I really appreciate the way you taught the Crosses module by giving us the PRINCIPLES to understanding the crosses, rather than just going through them one by one. I find this way – to be able to look at them and decode what they mean ourselves in time – much more useful than just going through each cross, one by one by one as dry, superficial information, which I would never be able to memorise anyway 🙂 ! And thank you for ALSO giving us the example of going through each cross in the 1st quarter to show how they progress one from the other. I'll highly recommend the ATL to anyone I know looking for authentic training, and your generosity in using the examples of all of us in the group to illustrate the crosses was kind!!! Lovely of you to give such personal attention and interaction, and show us real life examples of holistic human design wisdom in action! You make it seem so 'simple' and down-to-Earth… and yet I know it is also the highest level of synthesis haha! 😉 really enjoyed it and will recommend, thank you!
Best wishes,
Maor N.
---
The partnership course was very good and complete.
Susan is very personable and humble and delivers a very comprehensive look at partnerships and takes you step by step to understand how to do a partnership reading. She gives lots of opportunity for practice in this Partnership course. She really breaks things down and makes Human Design even easier to understand and step deeper into our own experiment.  thanks Susan.
Swaaha, Manifestor, USA
---
I just finished the recent Analyst Training with Ilse Sendler and Martin Grassinger. I am still impressed how close to what we call life the HD teaching can be. We all know that HD language is an impressive, fast-and-furious tool to grasp things. But some of us notice that it just doesn't work with clients who did not spend fortunes and years for HD education. And we all hear it all around. As soon as one makes first steps in HD the first thing this one starts is speaking this 'canine' language to their friends and relates. They just start to rebroadcast the Knowledge without giving a fuck to assimilate it first and translate it to the language of life we all use. This is impressive, quite a nice way to hook up girls in a library but totally confusing and leading people away from any possible solution of everyday's questions. This is a knowledge of life and about life.
With Ilse and Martin it's just the contrary. Ilse teaches us to use 'normal' words and requires to work in class and speak usual language. This is quite a job I must confess. I hate homeworks of course. But what about working in class? I never saw such a vivid group as ours. The atmosphere of friendliness, deep interest to each other and the feeling of common business is the best way to be involved even for me tending to avoid social activities and attracting attention in groups. I enjoyed this ride very much. I keep as treasures all the discoveries made in classes with Ilse and Martin. And I still envy my co-students who could come to Ilse's Summer Live Class by the Gemeindesee.
This training is the next level in my professional life, the giant leap towards my tempting and challenging summit where I see a bodygraph not as a map or blueprint anymore but I feel and hear the life telling me a story, a movie of the person in front of me.
It's like having my eyes washed from sand and sleepy fog.
Thank you Ilse Sendler, thank you Martin Grassinger! You are the best. I am very grateful to your kindness, my dear Fourth Lines.
Nikita Pankevich
---
I'm a 1/3 Projector with the channel of Depth/Talent 48-16 and Curiosity 11-56 as my definition. I am terribly curious about every detail, insecure and need to go DEEP as a result. I've taken a number of courses at IHDS and felt like it was a complete waste of my precious money and time! I got in magnitude less out of them than listening to Ra's self-study audios. I've taken ATL and BG5 with Ilse Sendler, and it has been the absolute BEST investment and value for what I've received, a 180 from IHDS. Ilse has a way with teaching that is just GORGEOUS. Her voice and tone are gorgeous, warm, soothing, just easy on my eardrums, the way she shares her knowledge is effortlessly magnanimous, and generous- she teaches so much more than Ra's courses and IHDS combined. She has a way with her words that I understand and feel capable and secure at the end of each class and course. Everything she says makes sense, easily! She is so loving!!! I trust HDAustria and Ilse more than I can trust any other teacher out there yet. She is a Perfect teacher, truly. It is an honour and privilege to continue to receive my HD education from her and those she chooses for her school. If you are on the fence or undecided, just CHOOSE ILSE, for every course she teaches.  I love Ilse!
Z.
---
Martin is an extremely detailed in-depth knowledge god. Your brain will swirl with joy for all the you received from him at the end of his classes. Other teachers who studied with Ra have taken Martin's courses, till today! 😉 His particular knowledge is Vast and he shares so much of his personal experiences. I enjoyed his ATL1 and planets course!  He is a precious gem and a must-study-with as well before he is gone. Grab this precious opportunity. I am grateful I did. These Germans/Austrians are in a league of their own. Truth.
Z.
---
Susan is a great teacher, and I enjoyed this module of the ATL training very much. She explains the basics of Partnership in a way that was easy to understand and to begin to put into practice. I found her to be very encouraging, supportive and lovely to learn from. I hope to explore this subject more deeply with her when the opportunity arises.
Fran, Projector, UK
---
 I took PTL1 with Ilse and Martin because Cathy Kinnaird mentioned in another class that they were doing an excellent job. I had already taken this class in another school, I am already an analyst, so it was just for me, and it was a pure delight. Not only the provided information was amazing and beautifully explained but you could really feel the love for HD and what they do is so present in all the knowledge they transmit. I really enjoyed it and I look forward to take more classes with them. Thank you so much Ilse and Martin, you are wonderful!
Alex P.