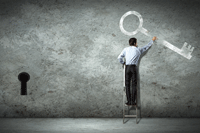 Living Your Design with Susan McMurry, June 15th – July 15th, 2020
Monday, June 15
Wednesday, June 17
Wednesday, June 24
Monday, June 29
Wednesday, July 1
Monday, July 6
Wednesday, July 8
Monday, July 13
Wednesday, July 15
and one final class  (per student consensus)
10 x 90 minutes
17:00 – 18:30 GMT, (11:00 – 12:30 MDT mountain daylight time)
300,- €, (+ LYD manual)
register: org@humandesignsystem.info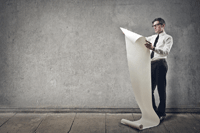 ANALYST TRAINING, Level 1 – 4
with Martin Grassinger, Susan McMurry and Ilse SENDLER for details click HERE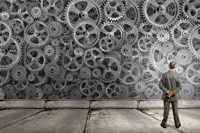 The LOVE Trap
"Why do we fall for one but not the other? How and where does a love (or business) relationship start?"
2 online sessions (emotional and non-emotional relationship entry points) with Ilse Sendler
Tuesday, September 8th and 15th 2020
18:00 – 19:30 MEST (16:00 – 17:30 GMT / UT)
Prerequisite:
a good understanding of LD basics, ideally ATL or PTL partnership
Cost: 140,- €
Information and register:
ilse.sendler@humandesignsystem.info
---
BG 5 & OC 16 basics
Human Design Business, Ilse Sendler
info about the course, click HERE
Semester 3, September/October 2020
(Mondays and Wednesdays, 18:00 – 19:30 (Vienna), 17:00 – 18:30 GMT / UT
Prerequisite:
you need a good understanding/education in HDS, minimum Rave Cartography, I recommend analyst or professional training Level 3
Cost:
per Semester (seven 90 minute lectures/semester),
€ 900,-
plus exclusive Software
Information:
Mail: ilse.sendler@humandesignsystem.info
The Planetary Key, Martin Grassinger
The common interpretation of the planets derived from traditional astrology. But Human Design is more than just the sum of its parts. After 25+ years of working with Design in his daily practice as a holistic therapist Martin has a special understanding guided by the bodygraph and the Rave I Ging. Instead of just putting an old interpretation to a new system he will show you a new and exciting perspective which will give you a much deeper understanding of your own chart and those of your clients – in both a physical and psychological way.
now available as DOWNLOAD, order at: org@humandesignsystem.info
Prerequisite:
you need a basic understanding/education in HDS
Cost:
€ 400,-
How to draw / calculate a Chart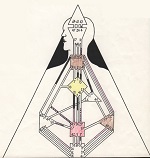 Calculating a Rave Chart
Calculating and drawing a rave chart by hand is (or should be) part of the LYD training. It is a nice way to get a feel for it, and it can certainly be useful if you have no computer/HD software at hand. I was asked a couple of times if I would like to show this – so – here it comes, let me invite you to a 'retro-evening' to learn the trick.
Calculating a rave chart, without HD software, online with Ilse Sendler, DOWNLOAD
27, – Euro
order at: ilse.sendler@humandesignsystem.info